CACE Day 2023, with special guest Brandon Fleming
September 15 @ 8:00 am

-

2:30 pm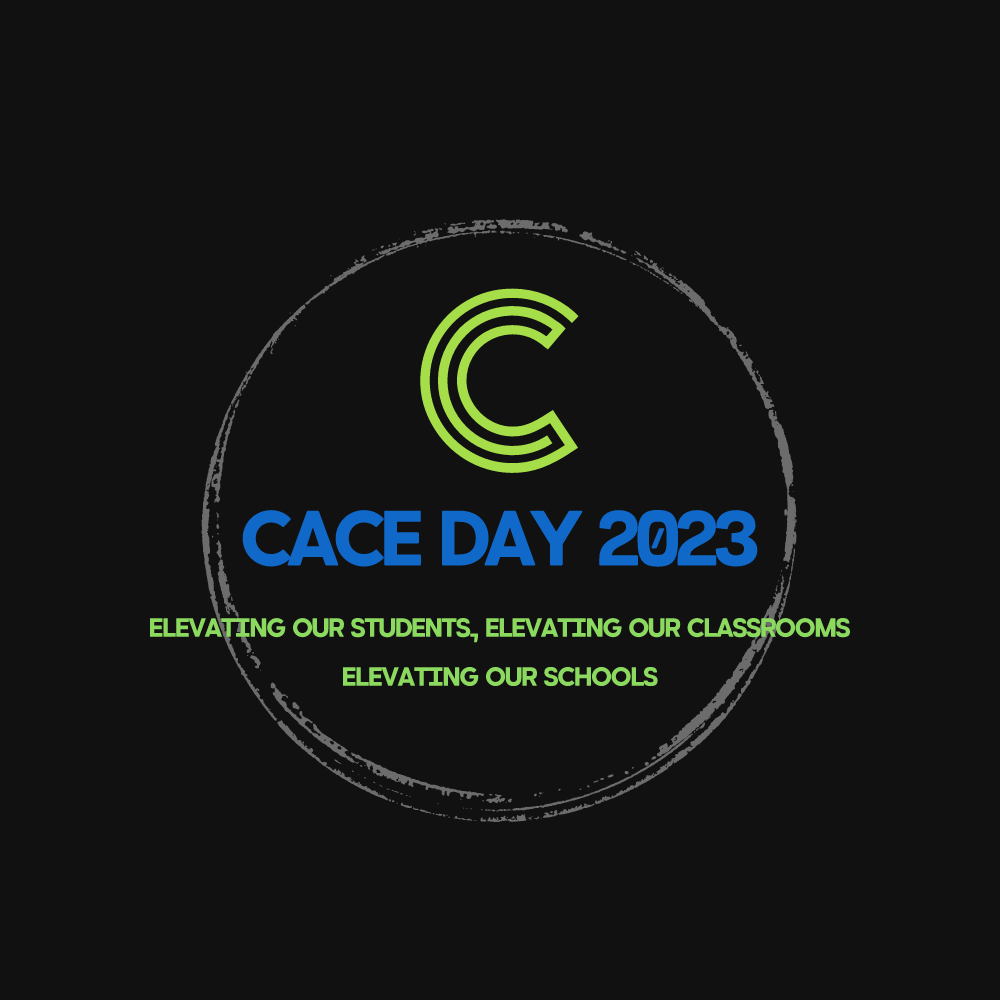 Join us at Presque Isle High School on September 15 for CACE Day 2023-"Elevating our Students, Elevating our Classrooms, Elevating our Schools"!
Keynote Speaker: Brandon Fleming 
Brandon P. Fleming is a renowned speaker, nationally acclaimed educator, and author of MISEDUCATED: A Memoir. His triumphant story of struggle, success, and service has captured the heart of national media and inspired millions of people around the world. An at-risk youth and college dropout turned award-winning educator, Fleming is a former debate coach at Harvard University and Founder & CEO of the Veritas School of Social Sciences in Atlanta, GA.

In 2017, Fleming was recruited to become Harvard University's assistant debate coach at the age of 26.  Fleming soon made history at Harvard as the founder of the first Black pipeline program called the Harvard Debate Council Diversity Project, which was designed to increase Black enrollment at Harvard's residential debate program where hundreds of gifted young scholars from over 25 different countries study and compete in an international academic debate competition.
Over six years, Fleming has raised millions of dollars to enroll more than 200 students of color into Harvard's summer debate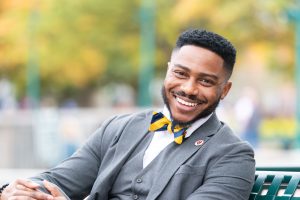 residency on full scholarship.  But there was one challenge that Fleming faced: How would he take Black youth from mostly under-resourced schools in Atlanta, who had never been exposed to the rigors of academic debate, and prepare them in just one year to compete against some of the most elite debaters from across the globe?  Fleming created a transformative curriculum that is designed to build intellectual capacity, accelerate learning, and ultimately level the playing field for Black students.  And it did.  For six consecutive years, since the program's inception in 2017, every cohort trained by Fleming has won the international competition as six-time consecutive champions. News of the achievement has gone viral and broke national headlines, being featured on CNN, Good Morning America, the Steve Harvey Show and many more. The organization has gained the financial backing of Fortune 100 companies such as The Coca-Cola Company, UPS, Chick-fil-A, and many more.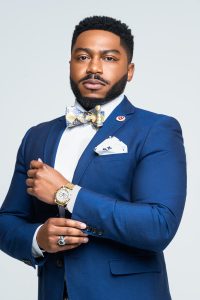 Fleming's story represents the transformative power of equity.  The equity model Fleming has built to close performance gaps is one that academic and corporate institutions have highly sought to replicate.  As a renowned speaker, Fleming has keynoted for international governmental organizations such as the United Nations.  Fleming has spoken at the nation's most prestigious colleges, universities, and K-12 conferences.  Fleming has also keynoted conventions for corporate executives at the nation's largest brands such as Walmart, Bank of America, FedEx, the Federal Reserve Bank, and many more.  At the age of 29, Forbes Magazine named Fleming to the Forbes 30 under 30 list.  In 2020, The Root Magazine named Fleming one of the top 100 most influential African Americans in the United States.  And in May 2021, North Carolina Wesleyan College bestowed upon Fleming the honorary Doctor of Humanities degree.
Breakout Sessions
Classroom Management Panel: Join Teresa Merritt, RSU 39 Special Education Teacher, Brittany Morrison-SAD 1 Grade 4 Teacher and PBIS Coach, Emily Rosser-RUS 39 Grade 1 Teacher, and Elizabeth Bouchard-SAD 45 Grades 7-8 Mathematics Teacher for a discussion and Q/A on creative, tried and tested classroom management tactics.
Administration Panel: Join Dr. Jennifer Bourassa-SAD 1 Curriculum Director, Joel Hall-SAD 32 Principal/Superintendent, Dr. Kay York-Principal of Central Aroostook High School, Benjamin Sirois-Superintendent, SAD 27, SAD 33, and Madawaska School Department, and Megan Stanley-SAD 1 Special Education Director for a discussion and Q/A on what makes successful schools and cutting edge programming tick.
Teacher Panel: Join Nicholas Blais, RSU 39 Mathematics Teacher, Darren West-Easton School Department Social Studies Teacher, Susan Beaulier-SAD 32 Art Teacher, and Samantha Swallow-Easton School Department Science Teacher for a discussion and Q/A on what attracted them to the field of education and what keeps them coming back to the classroom every day.
The Three Rs of Classroom Behavioral Management: Principled Behavior Consultants: Join us for the "Three Rs of Classroom Behavior Management" workshop, facilitated by experienced Board Certified Behavior Analysts (BCBAs) and tailored exclusively for educators in public schools. This session will delve into the crucial aspects of the Three Rs within the area of effective classroom behavior management. The workshop will explore topics like: identifying behavior functions, implementing proactive strategies, skillfully addressing disruptions, and integrating reward systems as a means to encourage active participation. The goal is to equip participants with pragmatic skills and materials to use the recommended strategies. It is suitable for educators of all levels of experience as participants will have opportunities to immediately practice what they are learning. This session is a valuable opportunity for those aiming to enhance their classroom management skills.
Dr. Zachary Bird is the Founding Consultant of Principled Behavior Consultants. He's a Doctoral-
level Board Certified Behavior Analyst (BCBA-D) licensed in Virginia. He has more than 15 years of experience working with a variety of populations including individuals with developmental disabilities and conduct disorders. His expertise is in the assessment and treatment of severe disruptive behavior across a variety of settings. Additionally, he provides consultation with schools on classroom management and systematic instruction. He earned his PhD in Behavior Analysis at Simmons College and his master's degree in Applied Behavior Analysis from Western New England University. His peer-reviewed research was published in the Journal of Applied Behavior Analysis.
Angie Bird is a Senior Behavior Consultant at Principled Behavior Consultants. She is a Board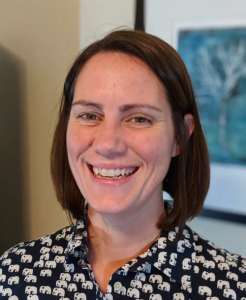 Certified Behavior Analyst (BCBA) and Licensed Behavior Analyst (LBA) in Virginia who earned her master's degree at Western New England University.  She is licensed as a behavior analyst in Virginia and has over 15 years of experience working with clients with special needs. She is primarily interested in teaching social skills and training parents but has a wide range of experience working with public and private schools, in-home ABA services, and center-based ABA services. She finds joy in teaching others about ABA and helping to make a difference in the lives of clients and their families.
Amanda K. Cash is a Behavior Consultant at Principled Behavior Consultants. She is a Board Certified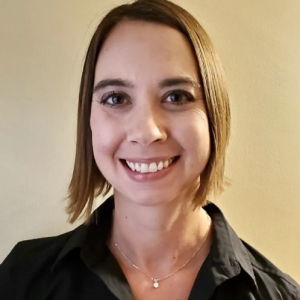 Behavior Analyst (BCBA), a Licensed Behavior Analyst (LBA) in Virginia, and a doctoral student. She earned her master's degree from Providence College and then completed additional coursework in Special Education Leadership through Drexel University and in Applied Behavior Analysis (ABA) through Florida Institute of Technology. Prior to joining PBC, she worked in public and private schools as a special educator, behavior analyst, and educational consultant. She is passionate about effective instructional practices and helping clients become as independent as possible.
Liz Brown is a Behavior Consultant at Principled Behavior Consultants. As a Board Certified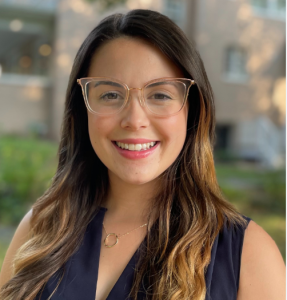 Behavior Analyst (BCBA) and Licensed Behavior Analyst (LBA) in Virginia, Liz has been privileged to work with diverse student populations across various public schools since 2016. Her professional journey has taken her through a range of community, clinic, and in-home settings in both Virginia and North Carolina. While earning her Master's Degree in Psychology with a concentration in Applied Behavior Analysis at UNC Wilmington, she engaged in clinical research treating pediatric feeding disorders in children.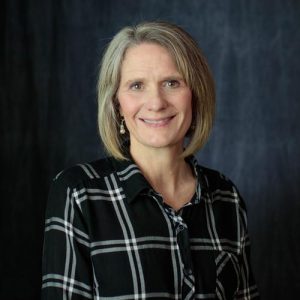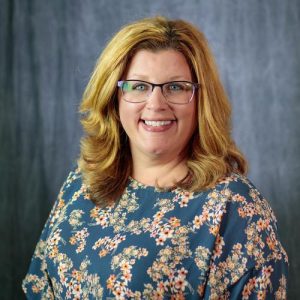 Multiple Pathways to an Education Degree at the University of Maine at Presque Isle: Wendi Malenfant-Education Program Director UMPI and Alana Margeson-Dean of Academic Affairs UMPI: Gain a better understanding of the many opportunities UMPI provides to help pre-service teachers earn their education degree. Wendi and Alana will also discuss opportunities available for Ed. Techs as well as teacher on emergency certifications to receive their teaching certification in a timely manner.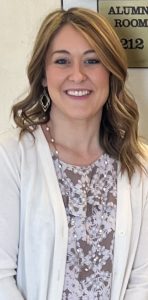 Positive Behavior Interventions and Support Part 1: Brittany Morrison, SAD 1 Grade 4 Teacher and PBIS Coach: PBIS is an evidence-based framework for promoting a positive school climate and supporting student's social, emotional and behavioral learning. Part 1 will provide an overview of the basics of PBIS.
Positive Behavior Interventions and Support Part 1: Brittany Morrison, SAD 1 Grade 4 Teacher and PBIS Coach: PBIS is an evidence-based framework for promoting a positive school climate and supporting student's social, emotional and behavioral learning. Part 2 will help you in where to begin with your school's readiness.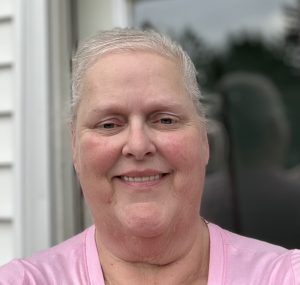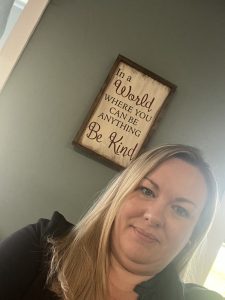 Differentiated Instruction: Nancy Truman, SAD 32 Special Education Director and Jessica Haley, SAD 20 Special Education Director: Learn the latest instructional techniques that allows us to differentiate our instruction and meet the needs of all of our students.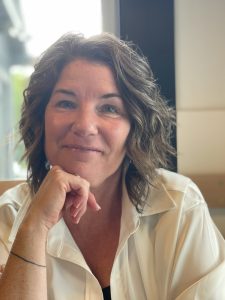 Self Compassion and Mindfulness for Educators: Sharmon Clark, SAD 1 Grade 2 Teacher and Certified Mindfulness Instructor: As an educator, it is as important to take care of yourself as it is your students. In this session, Sharmon Clark will show you some ways on how to do just that!
Incorporating Mindfulness in the Classroom: Sharmon Clark, SAD 1 Grade 2 Teacher and Certified Mindfulness Instructor: Use these mindfulness techniques to help your students excel in the classroom.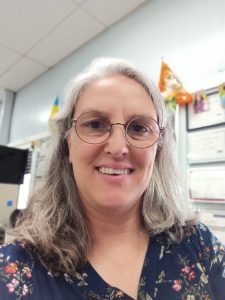 Native Studies Video Series: Christa Galipeau, SAD 1 Adult Education Academic Coordinator: The Aroostook Band of Mi'kmaqs has created a 23 part video series to provide an educational resource to all Maine schools with the goal of introducing students to the rich history, culture and heritage of the Mi'kmaq Nation in Maine.  Christa Galipeau has created a curriculum guide to accompany the series and align it to the Maine Learning Results and she will introduce these video and the guide in this session.  These videos cover a diverse range of topics that can be included in all content areas.  Come learn more about this wonderful resource, receive a free curriculum guide. learn about future workshops, and see how this can enhance student understanding of Native Culture and aid you in creating a more inclusive classroom.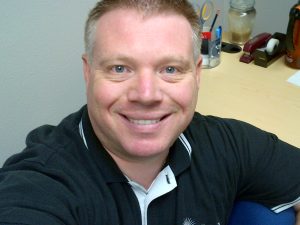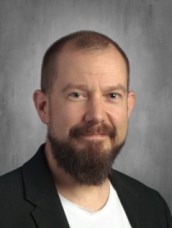 Detecting Misuse of Chat GPT/AI in Your Classrooms, Kelly White-Professor of Computer Science, UMFK and Ben Nason-SAD 1 IT Technician: Artificial Intelligence is now a common tool in our classrooms, for good and bad. Learn how to detect the inappropriate use of AI in your students' work.

Recruitment and Retention Tactics: Benjamin Sirois, Superintendent of Schools SAD 27, SAD 33, Madawaska School Department: An in-depth analysis of the creative ways in which  School Administrative Units in Northern Maine are recruiting and retaining high quality educators in their schools.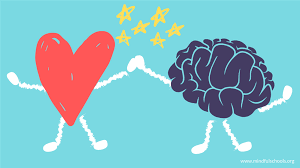 Topics and Tactics in Social Emotional Learning: Candace Fuller, Easton School Department SEL Coordinator: This is a great opportunity for Counselors, Teachers and Administrators alike to have a conversation about SEL tactics and how to implement them in our classrooms and schools.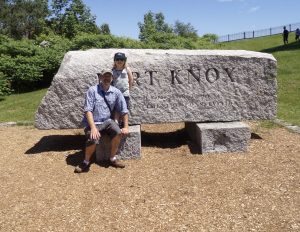 Approaching Controversial Topics in the Classroom: Zachary Powers, SAD 1 Social Studies Teacher: While polarization of the American political climate has always had a sense of ebb and flow, one cannot help but get the sense that our current situation is one of particularly heightened tension.  Spurred by social media keyboard warriors from all ends of the political spectrum, it seems as though political discourse has lost all sense of what it means to pursue "common ground."  This breakout session will focus on how to create a classroom atmosphere that encourages students to step away from a dialogue where they try to prove each other wrong and focus more on understanding opposing viewpoints and understanding why it is often so hard to define talking points in modern debate.  We will focus on day to day strategy as well as tackling issues such as Confederate imagery and the Lost Cause of the Civil War.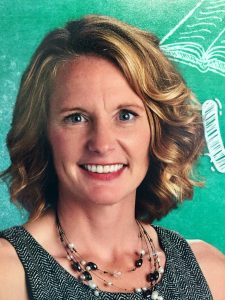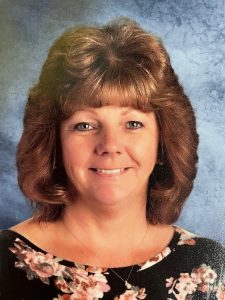 Literacy in the Elementary School Classroom: Lori McQuade, Easton School Department Grades 4-6 Teacher and Tammey White, Easton School Department: Learn tried and true instructional tactics and tools for teaching reading in our elementary classrooms.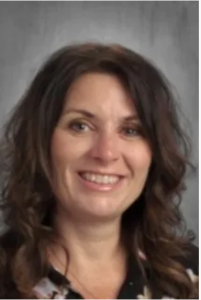 Instructional Techniques and Tactics in Music: Jenn Holmes, Union 122 Music Teacher: This session gives music teachers an opportunity to create new lesson ideas for students grades K-12 with a student-centered approach.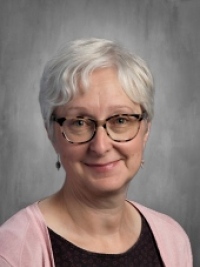 Using Chat GPT/AI in Instruction: Dr. Jennifer Bourassa, SAD 1 Curriculum Director: In this session, Dr. Bourassa will present brand new instructional techniques making use of this new technology to help your students excel in your classroom.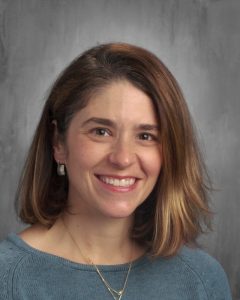 Yearbooks and Publications: Marcie Young, SAD 1 ELA Teacher, Yearbook Advisor and PIHS Anchor Advisor: Take a deep dive into what makes SAD 1's award winning yearbooks and publications tick, and apply those ideas to your school's own publications!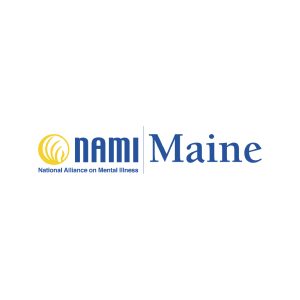 NAMI-Maine: Libby Write, Associate Director of Youth Education: Libby will present suicide awareness and gatekeeper training available to schools by National Alliance of Mental Illness-Maine.
Outdoor Learning: Hogan Marquis, Easton School Department MS Science Teacher-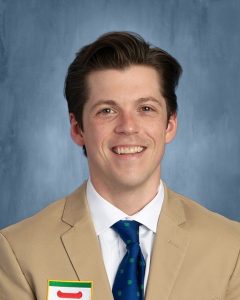 Learn the many benefits of outdoor learning provides for your students, school and community from one of the founding members of Limestone Community School's outdoor education program!
All breakout sessions are first come, first serve via online registration, so don't wait!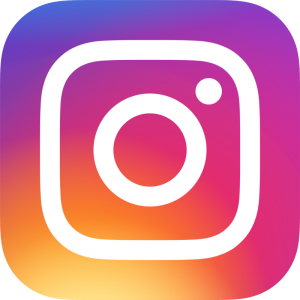 @cace.maine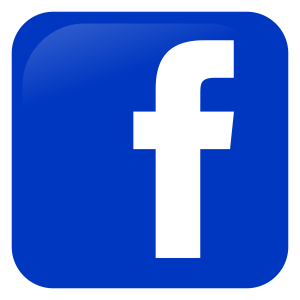 CACE