Taking Time to B.R.E.A.T.H.E. with Dr. Joelle Hood
October 21, 2021 @ 2:30 pm

-

5:00 pm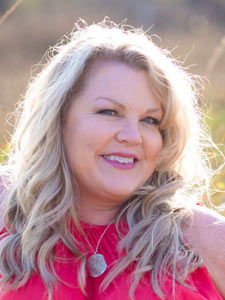 Taking Time To B.R.E.A.T.H.E.
Strategies for Strengthening Personal and Professional Resilience
Session 1: Thursday, October 29, 2020, 2:30-5pm
Session 2: Thursday, November 5, 2020, 2:30-5pm
Session 3: Thursday, November 12, 2020, 2:30-5pm
Zoom information will be emailed to you before the event! Participants are encouraged to join this virtual workshop from their own device.
Let's face it. Life is full of change and uncertainty and is pretty stressful right now for most of us. When students and staff experience  chronic stress, it can negatively impact their motivation, performance, and well-being, which can then affect the morale and climate of the home, the classroom, the staff room, the organization, and the community. There couldn't be a more important time to focus on  strengthening our well-being and resilience than right now.
Participants in this engaging workshop will walk away with simple research-based practices from the fields of Mindfulness, Positive Psychology, Emotional Intelligence, and Social Psychology, that they can utilize with themselves, their teams, and their students to reduce stress and anxiety, improve attention and performance, and strengthen overall physical and psychological well-being. This transformational learning session provides an easy framework to give staff the understanding, motivation, and practices needed to work on becoming better humans, better educators, better leaders and better organizations.
B = Build Belonging & Cultivate Connection
R = Reflect on Purpose
E = Engage in Self-Compassion
A = Amplify Attention, Awareness, & Awe
T = Tap Into Thankfulness And Appreciation
H = Harness Your Thoughts
E = Empower Empathy Everyday