Social Emotional Learning And The Brain with Author Marilee Sprenger via Zoom
January 14, 2022 @ 12:00 pm

-

2:30 pm
Social Emotional Learning and the Brain
Every student has a story. Teachers can help rewrite many of those stories and reinforce others. The path is clear:
Fostering student–teacher relationships, empathy, emotional awareness, and self-regulation; building and handling peer relationships; and making responsible decisions will lead to success in school and in life.
Linking strategies that activate and enhance appropriate brain responses will provide happier and healthier classrooms.
Understanding emotions and the brain will lead to practical classroom applications, reinforce what you are already doing and show you why it works, and provide new avenues for teaching with the social-emotional brain in mind.
Learn how to create positive childhood experiences that counter adverse childhood experiences, and give students the tools to understand what is happening inside them and how to respond. This is the promise of a classroom based on social-emotional learning and the brain.
Check out Marilee's website here!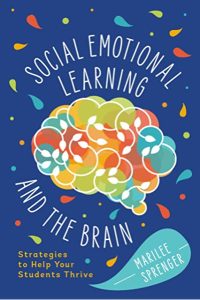 Registration is free for CACE member schools and $50 per person for non-CACE member schools.