How We Learn: Five Essential Practices for Successful Learning with Dr. John Almarode
March 25, 2022 @ 12:00 pm

-

2:30 pm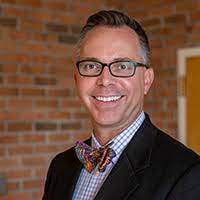 "I don't know" and "I don't remember" are phrases that haunt every classroom teacher and learner. How do we create experiences that lead to better learning for all students so that they will "know" and "remember"? Over the past fifteen years, the science of learning has provided many insights into how we think. Furthermore, these promising principles provide a starting point for inspired and passionate teachers to build the capacity in learners to see themselves as their own teachers. This workshop shows you how! The body of research on how we learn provides well established principles and practices that enhance the learning outcomes for each of our students. Moving beyond performance on a test, this workshop links these essential principles to the everyday instructional decisions you make in your classroom.
Practicing what we preach, you will take part in an edge-of-your-seat learning experience that translates these principles to practices across multiple content areas and grade-levels. You will leave with strategies that will make learning stronger for all of your students.
Workshop is via Zoom (link will be sent to those registered).
Fee for non-CACE schools: $100