Emotional Intelligence 101 for Adults – It Takes a Calm Brain To Calm a Brain (via Zoom)
October 12, 2021 @ 12:30 pm

-

3:00 pm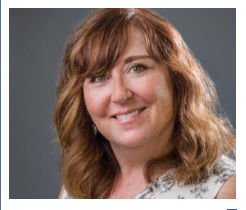 Please join Maine Department of Education Social Emotional Learning Specialist Kellie Doyle Bailey MA CCC-SLP, MMT/SELI as she provides a unique brain-based overview of the importance of growing Adult Emotional Intelligence and the purposeful teaching of the 5 Key Elements of SEL to children of all ages. Kellie will break down the premise of all behaviors tell us something about what a child is experiencing and how we can use SEL and Mindfulness tools/strategies to help children birth to 18 develop self-awareness, self-regulation, social awareness, build strong connections/relationships with adults and peers and ultimately make responsible decisions. Participants will develop a core knowledge of Emotional Intelligence for adults and SEL for youth as well as walk away with practical strategies and techniques to help regulate to co-regulate for optimal health, wellness, engagement, and participation in and out of the classroom setting.
Bio- Kellie Bailey, Social Emotional Learning/Restorative Practice Specialist, Maine Department of Education
Kellie Doyle Bailey is the SEL Specialist for the Maine Department of Education. Kellie brings to the field 30 years of experience working in Maine public schools as a speech/language pathologist and more recently mindfulness and SEL educator. She is the founder of The Children's Collaboration Center and Calm Cool Kids Educate. Kellie has a deep knowledge and understanding of the neuro-developmental sequences of humans' birth to adult and in assisting educators, support staff, families, and community partners with understanding reactive and responsive learner patterns of dysregulated children.
She is passionate about building awareness of the essential development of adult emotional intelligence and for assisting all adults working directly with youth to find ways to embed Social Emotional Learning into real life learning experiences. Kellie holds a core belief that SEL is critical in keeping kids safe, connected, and cared for and ultimately the impetus for lifelong happiness and success.  Only through the expansion and knowledge of our own emotional intelligence work and the cultivation of true practice of being present for ourselves can we then be present for our children.
Kellie encourages adults to fully understand that children can only work optimally when they feel safe, connected, and cared for. Assisting all students in the development of a strong foundational in social emotional learning allows each in becoming responsive rather than reactive to the demands of learning. Kellie is a firm believer that embedding SEL into everyday instruction is a strong step in building trauma informed, best practice schools. Kellie serves as an adjunct instructor for The University of Maine- Farmington, teaching Mindfulness in Education and she is the author Some Days I Flip My Lid and Some Nights I Flip My Lid -Learning to be a Calm Cool Kid– mindfulness books in publication through PESI publishing. Her newest book in the Calm Cool Kids Educate Series- Some Days I Breathe On Purpose will release in November 2021.
*A Zoom link will be shared in advance of the workshop