CACE Leader Connect with Dr. Joelle Hood
November 17, 2020 @ 8:30 am

-

9:30 am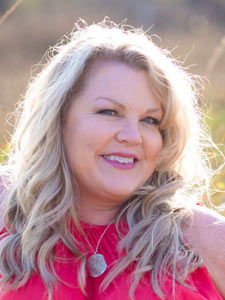 Join us via Zoom on Tuesday, November 17, 8:30-9:30am for this special session with Dr. Joelle Hood from Thriving YOUniversity!
LeaderSHIFT 
It takes more than content knowledge and IQ to be a leader who motivates and inspires a team to achieve things they never thought possible. A Great Leader L.E.A.D.S. with Courage, Connection, and Compassion.
• L eans In To Build Belonging and Trust
• E ngages Employees' Purpose
• A ppreciates and Acknowledges All Stakeholders
• D emonstrates Empathy and Compassion
• S hows Up With Intentional Presence
Educational organizations that operate in emotionally intelligent ways are able to build and develop trust and commitment, meet
demanding challenges in positive and productive ways, and create a climate that is empowering and dynamic. These are the key ingredients for cultivating an organization that is recognized and respected for its innovation, excellence, and extraordinary service.
When employees have a strong sense of belonging and engagement, they perceive more options to solve problems, are more insightful, collaborate better, and have higher overall performance.
Research shows that above an IQ of 120, emotional intelligence and learned optimism are the stronger predictors of successful leaders. This is where Leading with Courage, Connection, and Compassion can help. It's about learning to strengthen our self-awareness, compassion, and resilience while also increasing focus, productivity, and strategic thinking. It's about the ability to strengthen employee engagement, sense of belonging and connection to the organization, and the capacity to cultivate innovative changemakers. Pulling weeds does not grow gardens. If we want our employees and organizations to flourish, we need cultivate the environment in ways that cause people to bloom. Using research-based principles and strategies from the fields of Positive Psychology, Social Psychology, Leadership, and Emotional Intelligence, this highly active and engaging session, participants will learn the fundamentals of leading with courage, connection, and compassion and how to use those superpowers to create a culture in which both the individuals and the organization can thrive.
Once you register, a Zoom invitation will be sent to your email before the session.
Learn more about Dr. Hood and Thriving YOUniversity here: https://thrivingyouniversity.com/
If you have questions, contact Scott Harrison, CACE Executive Director, 207.592.0223.