USM Certificate of Graduate Studies in Literacy: Aroostook County Cohort Advising Session
July 2, 2020 @ 10:00 am

-

11:00 am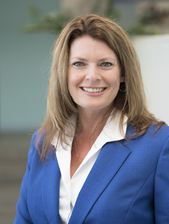 The Certificate of Graduate Study in Literacy is designed to accommodate teachers and special education teachers, educational technicians, and other holders of baccalaureate degrees who do not want to complete all of the requirements for a master's degree but who wish to obtain a basic background in literacy. Students who complete program requirements receive official transcript recognition of their work and a certificate from the Literacy, Language, and Culture Department. Certificate completers are able to plan effective literacy instruction for their students. Total required credits: 12 Aroostook County CGS in Literacy – Cohort Course Sequence, 2020-2021
SUMMER 2020 Online 7 weeks (July/August)
EDU 512: Teaching Literature in Grades K-12 In this course, educators will examine the role of literature in literacy learning. Emphasis will be on the promotion of wide reading in a variety of genres and attending to the appropriate selection of literature to meet reading interests, needs, and abilities of students K-12. In addition to examining criteria for evaluating and selecting materials, participants will consider curriculum implications and learn creative strategies for teaching children's and adolescent literature and enhancing reading for all students. Participants will have the opportunity to develop projects and investigate areas of interest to fulfill their professional needs. 3 Cr
FALL 2020 Online, with some live Zoom meetings 15 weeks
EDU 620: Reading Development and Instruction Becoming a skilled reader is a developmental process. Although literacy acquisition is continuous, distinct stages of reading growth may be discerned as students become accomplished readers. The course provides a theoretical framework for sound instructional practices based on a cognitive, developmental perspective. Major emphasis is on using literature-based instruction. Current issues in the teaching of reading will be examined and the application of literacy practices to ESL, adult basic education, and special needs populations will be addressed. Suggested readings represent current research and practice. In addition to the texts, students are expected to read professional books and journal articles, synthesize information from readings, and generate implications for literacy instruction. Case studies and simulation exercises will be used to provide practical applications of the course content. 3 Cr
SPRING 2021 Online, with some live Zoom meetings 15 weeks
EDU 626: Writing Development and Instruction This course emphasizes the advancement of writing through all the developmental stages in grades K-12. Writing growth and its relationship to reading and oral language development are examined. Current research and theory relating to the composition process is studied and implemented with students' writing. Students gain experience with writing process through participation in writing sessions. This course is intended for practicing teachers and other educators who support students' writing development. 3 Cr
SUMMER 2021 Online 7 weeks (July/August)
EDU 521: Digital Literacies and Education In this course, students explore the use of technology in K-12 education with a focus on literacy in the 21st century. Learners gain insight and experience in the effective integration of technology in literacy education through experiential learning, discussion, readings, and design of lessons and activities. Students examine related educational and societal issues through both academic and mainstream lenses in the context of relevant standards. 3 Cr
USM
• A required in-person advising session with Dr. Stairs-Davenport will be held Thursday, July 16, 2020 at 10:00 a.m. at UMPI.
• For live online meetings via Zoom, students may join from a location with reliable high-speed Internet or gather with cohort members in a scheduled UMPI classroom.
• It is recommended that everyone take each class with the cohort, but if needed you can take courses out of sequence with prior approval by the program advisor. Interested?
Next Steps…
1. Indicate interest in joining the cohort by March 20, 2020 o Fill out the brief form here: https://forms.gle/6ynRvtR4yUkye49T6 o Do not continue to step 2 until you receive a follow-up email with instructions.
2. Complete the admissions process to officially join the cohort by April 15, 2020
Contact us!
USM Language, Literacy, & Culture (LLC) Department
• Andrea Stairs-Davenport – Program Advisor; Professor, LLC; Associate Dean, SEHD andrea.stairs@maine.edu; 207-780-5971
• Julie Marsh – Program Coordinator: julie.marsh@maine.edu 207-780-5400 (Contact Julie with questions about course registration and general cohort info)
• Scott Harrison – Executive Director, CACE: scott.harrison@maine.edu